Meet The Children
Emmanuel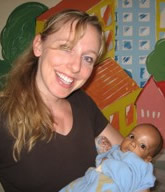 Emmanuel is estimated to be about 6 months old in this picture. At the time, he had the weight and size of a 3-4 months old and had been found 3 months earlier, abandoned. He has received medical attention and nurturing care while at Mama Ngina and is now healthy. He is currently in foster care awaiting formal adoption by his German foster parents and will reside in Nairobi.
Margaret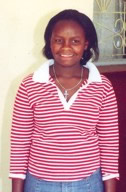 Mama Ngina has limited space but is able to address the needs of children like Margaret through the Outreach Program. Margaret lives in the local community with a guardian, receiving regular counseling support and educational assistance from Mama Ngina. She is an active participant in the orphanage's activities and programs. Margaret is 16 and hopes to continue with school and become a lawyer.
Moses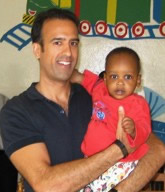 Moses was found about 1 year ago abandoned in a toilet as a newborn. He was severely ill and infected with diseases. Thanks to Mama Ngina's care he received medical attention and was nursed back to health. Moses is now a healthy little toddler looking for a permanent home.